Browse Exhibits (2 total)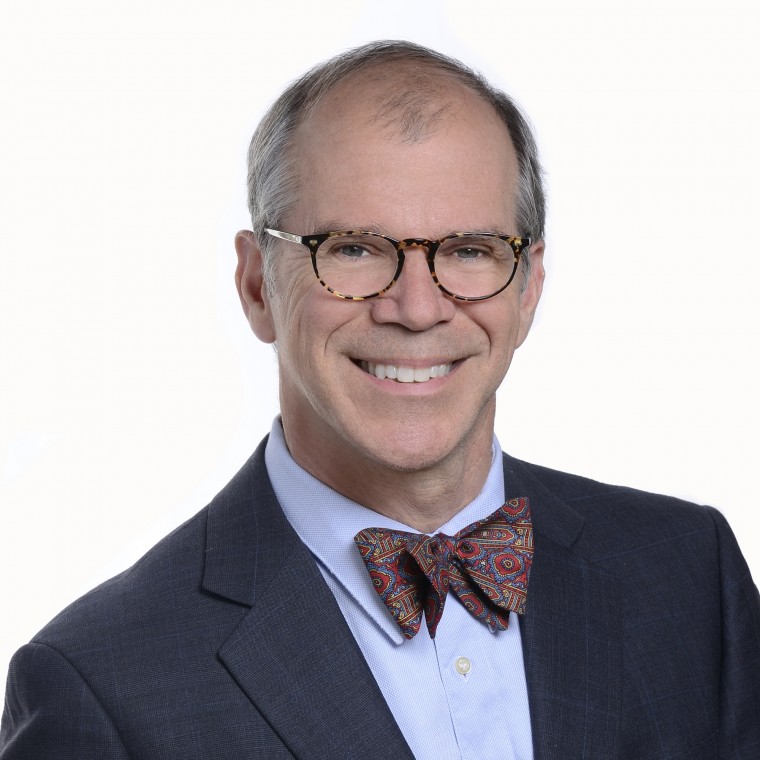 Dean Hansell, a graduate of Northwestern Law, class of 1977, is a partner with the Los Angeles law firm of Hogan Lovells and is an accomplished and successful business, environmental and energy, labor and employment, trial, and appellate lawyer. His practice emphasizes class actions, complex business litigation, government enforcement actions, fraud, insurance/reinsurance and insolvency matters, international litigation and arbitration, and appeals. Dean also served as Los Angeles Police Commissioner from 1997 to 2001, and was a former state and federal prosecutor.

Well-recognized for his tremendous commitment to civic activities, Mr. Hansell chaired the UCLA Fielding School of Public Health Advisory Board, in addition to holding board positions with the Los Angeles Library Foundation and the Los Angeles Police Foundation. He served as President of the Los Angeles Board of Fire and Police Pension Commissioners, Board Member, California Bar Foundation, and is a member of the Executive Advisory Board of Asian Americans Advancing Justice. He also serves as a member of the Advisory Board of the Northwestern Pritzker School of Law Center for Practice Engagement and Innovation, and is a Member of the Illinois Solar Resources Advisory Panel.

Mr. Hansell has authored more than 25 continuing legal education book chapters and articles focusing on a variety of areas, including environment and energy, insurance and reinsurance, and litigation and trial practice, among others. Mr. Hansell is also the co-editor of Thomson-Reuter's classic book on reinsurance, The Law of Reinsurance. 
Mr. Hansell is an avid collector of historic legal documents and has donated a number of items from his collection to the Northwestern Pritzker School of Law.  The collection includes legal instruments and other legal documents from France, England, Germany and the United States, dating as far back as the 1500, as well as other rare and unique documents including stock certificates, manuscripts, contracts and other historic works.  The Pritzker Legal Research Center is pleased to be able to bring these great works to the web for the use of scholars and historians world-wide.
In the fall of 1996 the Law School received many of the Supreme Court papers of Arthur J. Goldberg (B.A. '29, LL.B. '30). The papers, the bulk of which cover the three-year period (1962-1965) Goldberg served on the Court until his appointment as United States Ambassador to the United Nations, include records of his opinions as well as other comments, notes, and correspondence by him and the other justices.
The papers were presented to the School of Law during orientation for new students by his son, Washington attorney Robert Goldberg. Through the papers scholars and students can get an intimate glimpse into the inner workings of the Supreme Court as well as the mind of an unabashed liberal who has left an indelible mark on this nation's legal history.
"This is a time when the Warren Court absolutely got into high gear," said Goldberg. "And these papers will offer Northwestern students a rare opportunity to see the Supreme Court in process and to see the opinion drafts as they circulated and the handwritten comments by the other justices." In a time when the use of computers and mass photocopying result in quick editing and dissemination of court opinions, Goldberg said these papers provide an insight into the evolution of unfinished documents into the highest laws of the land.
Goldberg said the donation of the papers to Northwestern University School of Law reflects his father's fondness for Northwestern as well as for young people beginning their legal careers. "My father was a man of great integrity and felt strongly that the law is an honorable profession," said Goldberg. "He always took great pleasure in working with students."
Digitization of selected papers from the Goldberg Archives was made possible through a grant from the Illinois State Library.
The collection is organized by Supreme Court Case.